PPC
Make paid search work better for your business with pay per click campaigns that boost reach, retain relevancy and maximise ROI
Make paid search work better for your business with pay per click campaigns that boost reach, retain relevancy and maximise ROI
A carefully considered pay per click strategy will get your business noticed and keep you ahead of the competition. On the flipside, an ill-conceived strategy – or no strategy at all – means budgets are rapidly consumed while offering little ROI.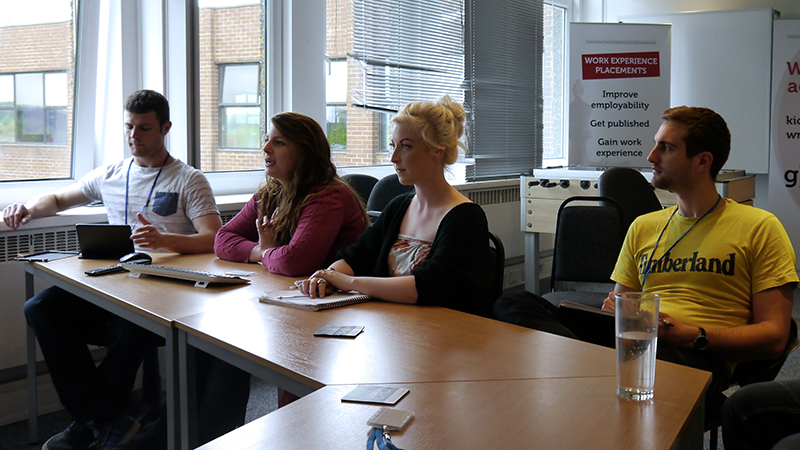 Above: We'll research, plan and then implement the right PPC strategy for your business
Whether you're looking to improve the performance of existing paid search campaigns or are taking your first steps in pay per click advertising, we can help. We focus on getting better quality traffic as well as increasing volume, which leads to an increased return on your investment.
How does a PPC campaign help your business?
Yields instant results
There's a high level of control on spend and return
Allows for highly effective promotion of short-term offers
Enables visibility on competitor terms
Combats lack of visibility if your site has been hit by a Google penalty
	 	 
	 	 


Free PPC Audit

	


Get your PPC performance report. No obligations.


	 	 

Strategic Paid Search Campaigns
As a leading PPC agency, we have extensive experience in generating results through Google AdWords and Bing Ads, as well as maximising returns from paid search campaigns across Facebook Advertising, LinkedIn and other media.
We take a long term strategic view of PPC campaigns rather than just being reactive, taking into consideration your business objectives and anything that affects them. Our PPC, SEO, Content and Social Media teams work under the same roof, so we talk to each other to ensure goals are aligned.
Pay per click advertising can appear pretty daunting at first glance. Our campaigns can be up and running in a matter of hours and are structured in a simple to understand and easy to use format.
We offer a number of different PPC pricing models designed to suit your individual business goals and budgets. This includes performance based pricing, where at least a proportion of your fees are linked to tangible results delivered by our work.
Head here to find out more about our PPC pricing.
A Focus On Quality Score
Every keyword used in a paid search campaign is given a quality score out of 10. The higher the score, the higher your site appears in paid search results. We are laser-focused on attaining the highest Quality Score possible. Over time, we refine your account by:
Creating tightly formed, granular ad groups
Improving relevancy to ad copy
Improving relevancy to destination pages
Increasing keyword quality score by improving relevancy within ad groups
Improving ad rank at no additional advertising cost
Additional features of our PPC campaigns include:
Regular destination page audits
Regular negative term audits
Regular search query reports, showing exactly what users are typing in
Fully transparent reporting, tailored to your specific needs
Keeping on top of Google and Bing innovations, and acting on them
Work With Trusted Online Experts
Strategy Digital is a certified Google Partner, which is why we display this badge on our site:
What does being a Google Partner mean? Essentially it means that Google recognise that we deliver results for our clients' pay per click AdWords campaigns.
Here's more of an explanation taken from the Google Partners website:
"Google Partners are online marketing companies, trusted by Google. The badge recognizes companies that excel with Google's products. Their businesses are healthy, their customers are happy, and they use Google best practices."
We're also a Bing Ads Accredited Professional, which means we can display this badge on our website:

Bing classifies those who display the badge as:
"Advertising and marketing professionals qualified to meet your Bing Ads campaign needs… they've been trained and tested on their Bing Ads skills and recognised for their outstanding expertise."
Don't take our word for it
Here's a testimonial from just one of our satisfied PPC clients:
"We ventured into the murky world of Google AdWords by managing our own account and soon realised that it required a specialist hand. In error, we opted for a PPC consultant that was the cheapest and then swiftly moved on to Strategy Digital as a consequence of their impressive efforts with our SEO campaign."

"A few short months later Strategy has catapulted our AdWords-derived revenue to truly stratospheric heights, having more than doubled our income and with a lower budget than we previously employed. The ROI has risen significantly. Impressed? What do you think?!"
Russell Quirk, Founder and CEO, eMoov
Pay On Results Pricing is available for Pay Per Click Services
Above: Learn how Pay On Results Pricing works to drive more revenue
	 	 
	 


For more details on performance based pricing click here