We develop a tailor-made digital marketing strategy which gets your business the results you're looking for
Digital Marketing Strategy
Digital Marketing Strategy
We develop a tailor-made digital marketing strategy which gets you the results you're looking for
We develop a tailor-made digital marketing strategy which gets you the results you're looking for
Digital Marketing is a constantly evolving industry; there is no one-size-fits-all approach to getting great results.
At Strategy Digital, we collaborate with you to draw up a list of services that are the most appropriate for your website. From there we can develop a meticulous plan for Content Marketing, SEO, Social Media, PPC and Digital PR.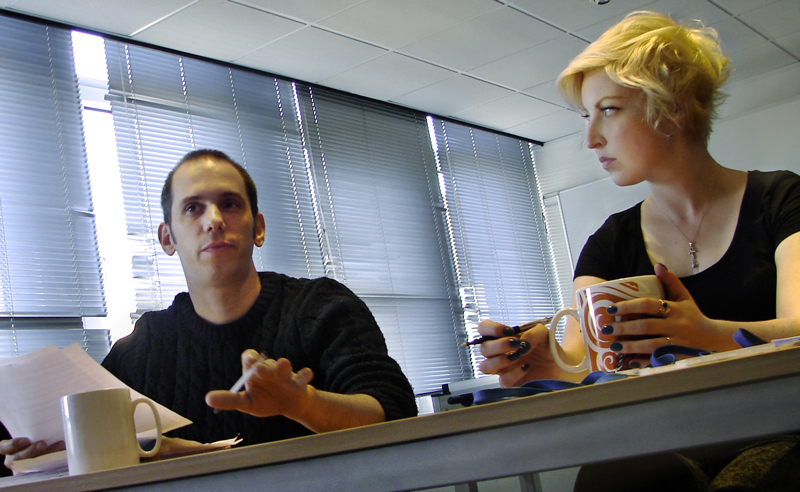 Above: Members from our different teams will meet to plan a digital strategy that will help your business grow
Talk to us about what you're looking to improve upon within your business and we'll come up with a digital strategy that focuses on activities to achieve your key performance indicators.
Key Objectives for your Digital Marketing Strategy may include:
Increasing the number of visitors to your site
Increasing the amount of business your site generates
Growing brand awareness via social networks or content marketing campaigns
Naturally attracting links to your company website, generating referral traffic and raising your website's authority in search engine rankings
Future-proofing your website against updates to search engine algorithms
Everything Starts with a Free Full Site Audit
We will run a complete website audit and identify areas of improvement, while always keeping your KPIs in mind.
Benefits of a Full Site Audit:
A technical review of your website will highlight areas where your website can be improved for SEO
Usability testing and conversion rate optimisation will improve the experience of users on your website, leading to more leads and sales
Extensive keyword research will provide us with an SEO strategy where we can build your search engine rankings around key industry phrases
Analysis of your competitors will reveal the tactics needed to rank better than them
On-page optimisation techniques will see an improvement in organic search results
Social media review
Backlink Analysis
Once we have run our review of your website, we will report the findings in way that is fully transparent and tailored to your needs. From this, we can identify areas of improvement and build upon your KPIs
Developing a Comprehensive Digital Strategy
With our team of experts across the fields of digital marketing, PPC, Social Media and Digital PR we can create a unique plan for engaging digital content which really gets your audience and key industry influencers talking about your brand.
Featured image by Karen Blaha. Image has been cropped.