An innovative matchmaking service that connects your business to influential bloggers in the market you serve
Blogger Engagement
Blogger Engagement
An innovative matchmaking service that connects your business to influential bloggers in the market you serve
An innovative matchmaking service that connects your business to influential bloggers in the market you serve
Are you looking for a simple yet effective way to get your products or services in front of your target market? Do you want to reach out to influencers who'll shout about your business, but are finding the process a drain on your time and resources?
Let our Blogger Engagement service take care of everything for you.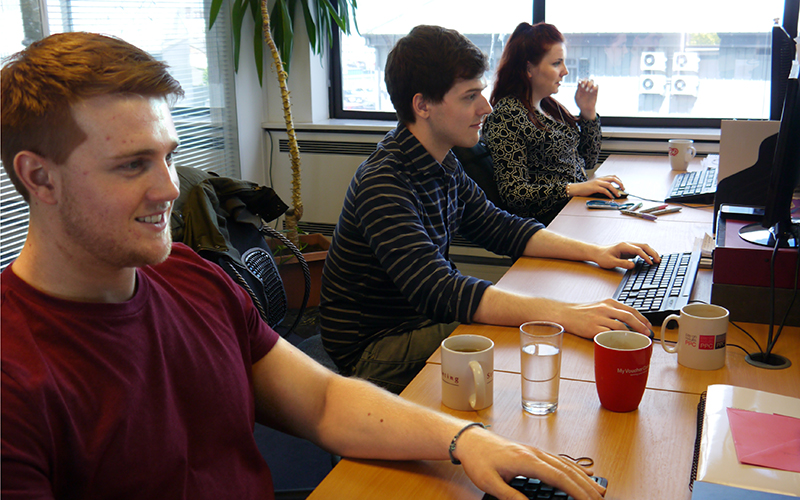 Above: Our blogger engagement team maintains relationships with over 20000 bloggers 
Employing a bespoke campaign strategy, we'll hook up your business with the bloggers that matter in your industry to generate a real online buzz about your offerings.
 How does Blogger Engagement help your business to grow?
You get talked about on trusted websites with a highly relevant readership
Social shares from influencers amplify awareness of your brand
Positive mentions of your product or service inspire trust
Valuable inbound links improve your site's authority
Relationships Built To Last
Our blogger engagement service is run by experienced bloggers. Because we've been on the end of countless bad pitches, we know exactly how to approach bloggers on your behalf with a good one.
All our campaigns are tailored to match both your business requirements and the needs of your target audience. Campaign strategies include product reviews, giveaways and competitions, all of which can help drive forward your brand in the community.
The relationships we foster with bloggers are built to last, allowing us to plan long-term strategies for your business based around criteria such as products or seasonality.
Let us help you be at the forefront of the online conversation.
Reason to work with us include:
We're in touch with over 20,000 bloggers who want to work with businesses like yours
If we don't have the right blogs on our books, we'll go out and find them
Campaigns are researched, planned and delivered to meet your business goals
Full and transparent reporting on all our activities means you're always in the picture