What We Do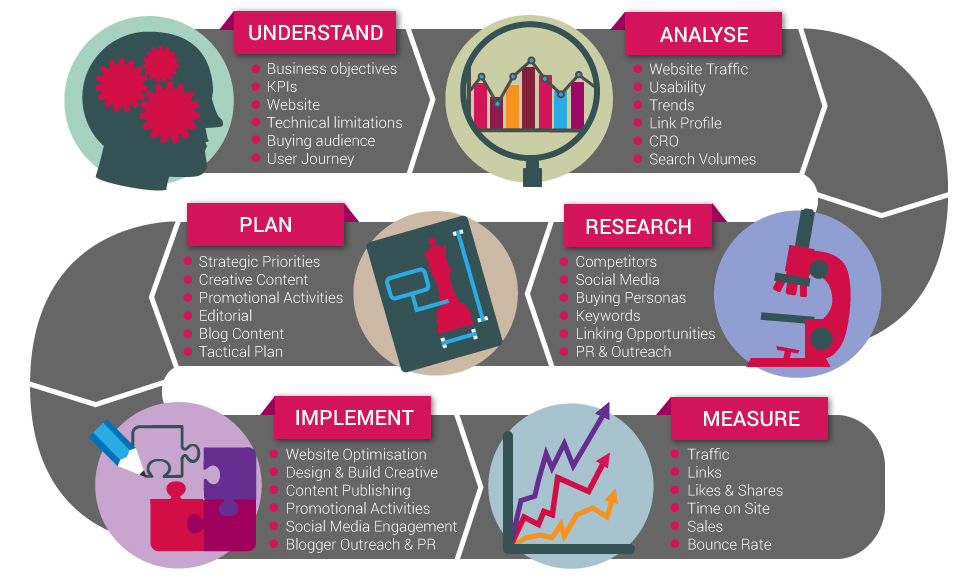 What are the objectives of your business, your website and your wider online presence?
Let us know and we'll do all the hard work: understanding your industry, analysing your current position, researching opportunities, planning work to achieve your KPIs, implementing campaigns and measuring success.
Unsure Which Service You Need?
Don't worry, we'll help. Get in touch and we'll run a free audit of your website. Then we'll design a digital marketing strategy that aligns with your business objectives and maximises the effectiveness of your online activity.
If you want more information on the wide range of digital marketing services we offer, click on the icons below.