Pay On Results SEO is Simple - Fees and Performance are Linked
Let me ask you a question – if you pay an SEO company a fixed fee, how do you know you are going to get results?
The answer is, you don't – you could hand over your money each month and have little to show for it.
At Strategy Digital we do things differently – we know your number one priority is results and that is why we offer Pay On Results SEO – a model that means you pay us a performance element when we deliver tangible results for your company, as opposed to paying a fixed fee regardless. There is still a monthly fee, but it is substantially reduced and is an important factor in our working relationship, as it means we both have a shared risk.
After that you only pay us when we deliver results for you.
Let me give you an example of how it works:
You run an ecommerce company with monthly sales of £100,000. After our team gets to work, your rankings and website traffic go up and, crucially, so do your sales to say £125,000. You then pay us an agreed percentage of the increased sales of £25,000 only. If your sales stay at £100,000, you will owe us nothing aside from your initial fee.
Results don't have to be based on sales; they can be based on quality website traffic or lead generation, whatever is most important for your business.
A few others claim to offer Pay On Results SEO but every time we have seen this it is based on the fool's gold of rankings. When Google rankings vary so much these days according to personalised search and whether you are signed in to Google or not, you can see this is not a reliable method.
The main benefit to you of results based SEO is that we always have the incentive to keep pushing, as our fees are linked to your results. We benchmark everything against your existing results and you pay us based on sales, leads or traffic that exceed this level. No increase means no performance charge.
What to expect
We take your objectives (based on what is important for your business) & design a digital marketing strategy focusing on results.
When we get results, you pay an agreed percentage of the increased traffic/sales.
If we don't get results, you owe us nothing, aside from your initial fee.
But, are we good at what we do? Can we achieve the results you need?
In a word, yes - we have been in business since 1996 which is longer than Google itself has. Our very existence is proof of our success, as much of our work is through Pay On Results SEO – if we weren't good at what we do, we would not make money.
But the proof is in the pudding, so let me give you another example, which concerns actual results we achieved for a client through Pay On Results SEO:
Wipe Easy Tablecloths – a leading retailer of wipe-clean tablecloths and oilcloth fabric - asked us to increase traffic and revenue for their ecommerce store.
Through a combination of link building, blogger engagement, onpage optimisation and contributions to the client's blog, we took SEO ranking for multiple keywords onto the top spot of the search engines. More importantly – much more importantly – Wipe Easy Tablecloths generated so much additional revenue through our work they were able to launch a new, complementary business.
Here is what Denise, Sales Manager at Wipe Easy Tablecloths has to say about our service:

"We appointed Strategy Digital to help us increase our rankings for the keywords potential customers use when searching for the product we sell. We hoped that better rankings would increase visits to our website and that would then increase our sales revenue. Within 3 months revenue increased by 52%, within 6 months it was up 75%, 12 months 133% and 18 months down the line it is up 174%."
You will, of course, have questions and I cannot tell you everything about Pay On Results SEO here.
If you would like to know more, I am ready to call and discuss your specific requirements and explain more about boosting your profits through Pay On Results SEO. There is no cost and no obligation to you and if you're not interested no problem – there will be no hard sell.
Please email me at mark.poppleton@strategydigital.co.uk and let me know a good time to call. Or, if what you have read really got your attention and you would like to talk soon, my direct line is 01179 078 034.
You have nothing to lose, and an awful lot to gain - so why not get in touch now, while this is on your mind?
Best wishes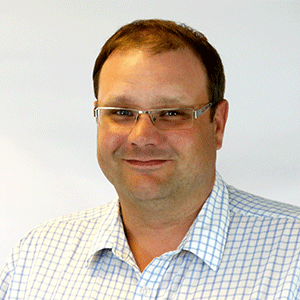 Mark Poppleton
Business Development Manager, Strategy Digital